Image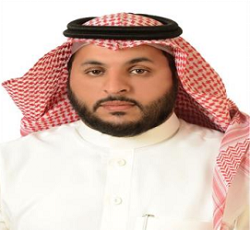 Welcome to the Department of Chemistry of Majmaah University where classes for the first academic year 1439/1440 AH has already started. Realizing the significance of the major and to meet the labor market needs, the Department has designed an integrated academic program to provide students with the necessary skills and state-of-the-art knowledge in fields such as chemical science to keep abreast of the changing world and to contribute in achieving the Kingdom's vision.
A comprehensive review of the academic program was conducted in cooperation with counterpart departments at other accredited universities to meet both standards, the international and NCAAA.
The Department also strives to keep up with the dramatic change of market locally, regionally and internationally with qualified graduates who are capable to compete in labor market and contribute effectively in the development of projects in the field of chemistry.
Finally, I would like to inform you that all your suggestions and inquiries are welcome and will be taken into consideration to provide better services. I wish you all success in your scientific journey at the Department of Chemistry.
Head of the department of Chemistry
Dr. Yousef AlGhamedi