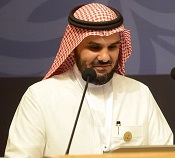 Since the establishment of Majmaah University, institutional work has always been the center of attention in all university activities. Thus, there has been a constant need to ensure that the goals of all units at the university are in compliance with the primary vision of the university.
As MU is considered a relatively new university, implementing several projects, of technological or educational nature, is deemed one of the primary activities of the university. This importance of executing projects has been backed by the university via providing whatever is needed to ensure all university projects meet the requirements of professionalism.
To fulfill the abovementioned objectives, the MU Rector has launched a Project Management Office (PMO) to be the reference for developing the process of selection, implementation, follow-up and evaluation of projects. Beside the responsibility of the Office to ensure projects are matched with the university strategic plan, the Office also provides regular reports and feedback about the progress of the projects. Moreover, the Office provides all types of consultation and training for project managers to maintain high-quality management of projects.
PMO is thus considered to be a fundamental factor for the success of the university projects through controlling and following up the achievements.
Supervisor of the Project Management Office
Dr. Faisal F. Al-Mutairi