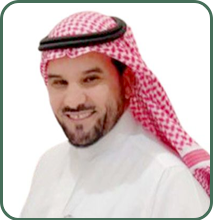 Several studies have confirmed the significance of social responsibility field for universities due to the effective role played by universities in serving the local society and, more importantly, educating students and scientific research. This significance has urged the University to seek a department-to be under the university administration- through which the University can achieve its objectives with regard to social responsibility.
Given the fact that the major social role for universities is to disseminate widely concepts such as justice, credibility, excellence and sustainable development, the University, therefore, is committed to ensure these concepts are effectively practiced by employees at the University.
In view of the current status of Majmaah University (MU) with regard to social development process, it is obviously clear to everyone that ,beside the educational and researching achievement, the University has not overlooked its major role with social responsibility, manifested through holding academic, vocational and training programs geared up to serve the society.
As MU is constantly in pursuit of excellence and quality, which requires extra review works, and based on the outcomes resulted from the forum organized by MU, a proposal was approved to establish a department assigned for social responsibility (Marsad) starting from 10-12/2/1437. The main task of this department is to document, develop indicators, analyze reality as well as providing initiatives and plans to develop the various programs of social responsibility.  
Dr. Faisal Al-Mutairi
Supervisor of social responsibility observatory