تم إنشاء المركز في 6/4/1439هـ الموافق 24/12/2017م بعد موافقة معالي مدير الجامعة واعتماد معالي وزير التعليم رئيس مجلس الجامعة لمحضر مجلس الجامعة في جلسته الثانية للعام الجامعي 1437/1438هـ، ضمن استراتيجية الجامعة لخدمة العلوم والتقنية والتعليم ودعم التخصصات الصحية بالكليات، والتوعية، وإجراء البحوث، وغير ذلك مما يندرج تحت مهام هذا المركز .وبما يحقق أهداف الجامعة ، ويكون ارتباطه التنظيمي بوكيل الجامعة.
Within the framework of the continuous funds provided by Sheikh Ibrahim Sultan Charitable Foundation for the programs of social responsibility, sustainable development and humanitarian work, the Foundation funded MU's Center for Rehabilitation and
Image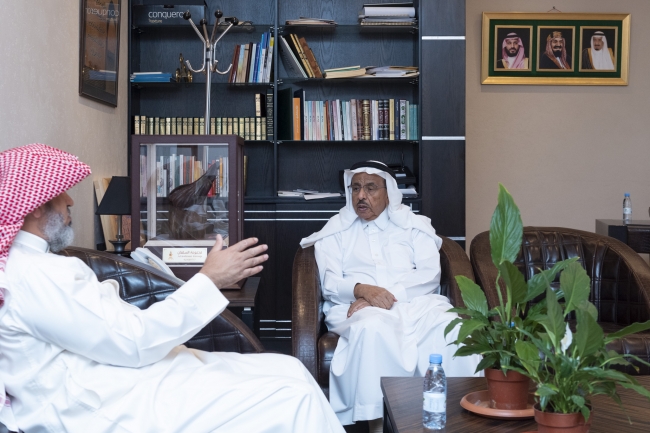 An introductory lecture on osteopathic medicine was presented by Majmaah University International Center for Rehabilitation, Prosthetic and Orthotic at the training hall of the hospital. The lecture was presented by Dr.
العمل على التنمية الشاملة لقدرات الأشخاص ذوي الاعاقة، من أجل إعادة تأهيلهم حتى يتحقق لهم الدمج الاجتماعي والتنمية الفردية، وكذلك الوصول إلى بناء دور فاعل في زيادة الوعي المجتمعي نحو قضايا الإعاقة والتعامل معها، ومساعدة الرياضيين على المنافسة بأقصى قدراتهم والوصول إلى أعلى مستويات الأداء
١- الإبداع.
٢- التحسين المستمر.
٣- خدمة العميل .
٤- المصداقية .
٥- الشفافية .
٦- الأمانة العلمية.
٧- العمل بروح الفريق.
Image