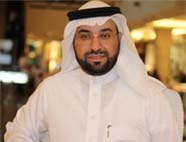 The university depends on three main themes in achieving its objectives: scientific research, education and community service. So, ancient and modern universities were keen to establish technical scientific bodies that can work on achieving these basic themes that universities were established for. Based on the previous vision of the role of universities and function of the community, the Community Service & Continuing Education Deanship of Majmaah University was established. This reflects the University leadership conviction of the importance to keep up with and deep root the development of community work since its inception and the importance of establishing integration between the university basic tasks & functions which it seeks to achieve.
      What is experienced today by the university in general and the Community Service Deanship in particular of infrastructure work that consumes most of the time and effort represent historic moments that we all hope to become in the near future, by togetherness efforts, beautiful memories we are thankful all those who exerted in establishment of effort, project, program, or idea that contributed to the idea of ​​building an educational edifice that we are all proud of.
       The work field of the Deanship of Community Service and Continuing Education two main activities: the service activities to the community of Majmaah aiming to employ the university potentials, human resources and materials in providing variety of community services to all society categories. The second type of activities are educational activities stems from the attention of the Ministry of Higher Education expansion in the dissemination of university education in all regions of the Kingdom, and increase the chances of admission of male & female students in vital disciplines that are compatible with the development plans and keep up with the needs of the region labor market.
          The Deanship of Community Service and continuous education Seeks - like other university colleges and its supporting deanships to achieve the university vision and mission, which is based on the conviction of its leadership and employees that it is the ambitious of University aiming to achieve excellence as well as achieving its objectives laid down by the strategic plans for higher education in the Kingdom of Saudi Arabia.
                                                        
                             Dr. Omar Bin Msaed Al Sharyoufi
Dean of Community Service and Continuing Education