Message from the Head of the Department
Image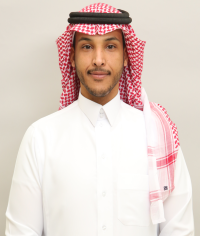 The Department of Public Health aims to achieve leadership in the areas of public health through the qualification of national competencies for the development of health care and support research in applied sciences, where the educational process is based on providing theoretical knowledge and practical skills for students to qualify them to work as health specialists and observers in the field of public health and other health areas, and work to improve the health quality of the community. In order to keep pace with the rapid development of information technology and medical information management, which is fully involved in improving the quality of health care in the community, a health informatics program was established to achieve the objectives of the department.
The Health Informatics Program was established in the academic year 38-1439 AH in partnership with the College of Computer and Information Sciences at Majmaah University. This is the first scientific program in the Kingdom to be implemented jointly by two specialized colleges in the health and technical fields. The specialization of health informatics is one of the important disciplines that improve the efficiency and quality of health services through the use of the latest technology in the field of information technology.
This field includes many sciences, including medical information management technology and health information analysis, from which a health informatics graduate is able to employ theoretical knowledge and excellence in the application of scientific and technical skills in computer and medical information management.
Head of Public Health Department
Dr. Saleh Abdullah Aloyuni
Phone: +966 16404 2811
Email:[email protected]