Image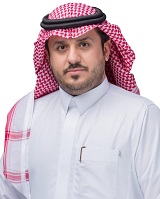 In the Name of Allah, the Most Beneficent, the Most Merciful.
All praise to Allah, and may his blessings and peace be upon His final messenger, Prophet Muhammad; peace be upon him and all his family and companions.
The Ministry of Education adopted a project to transform community colleges into applied colleges to develop the educational and labor sectors coincided with Majmaah University's approach based on the outcomes of the quality of education and in line with the goals university's third strategic plan, the Kingdom of Saudi Arabia's Vision 2030, its main pillars, its programs and its sustainable development goals, which is considered the most significant strategic pillars for the efficient and effective management of the Applied College.
The Applied Colleges' students are the focus of the educational process in the college. Therefore, the transformation programs offered by the applied college (whether implemented in the college or the university's faculties) play an essential role in providing the college's graduates with skills that meet the demands of the labor market, in addition to raising the productivity of the national cadre, which confirms that the return on investment in Saudi Human Capital is one of the essential enablers of achieving Vision 2030.
The applied college's plan is built on enhancing the college graduates with higher-order thinking skills by emphasizing their continuous measurement and improvement following standards, practices, and quality and skills development indicators. It provides an infrastructure that motivates the college's students, supported by the cooperation of college employees who will work as a team within an institutional framework and build innovative community partnerships which aim to advance the college's graduates to serve our country in light of the wise leadership of the Custodian of the Two Holy Mosques, King Salman bin Abdulaziz Al Saud, and His Royal Highness Prince Muhammad bin Salman bin Abdulaziz Al Saud, the Crown Prince, May Allah protect them.
In this regard, I would like to extend my thanks and appreciation to
Majmaah University rector Prof. Saleh Al-Mizil, for his unlimited support for the college and his keenness to prepare and qualify the college's students according to the best standards for integration into the labor market.
Dean of the Applied College
Dr. Shady Alshewaier