Image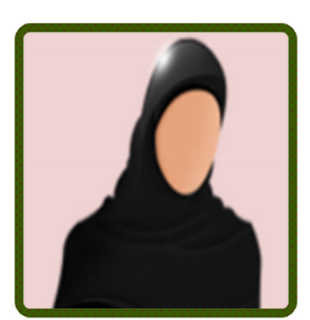 In the name of Allah the Merciful Praise be to God, Lord of the Worlds, and prayers and peace be upon the most honorable of the prophets and messengers, our Prophet Muhammad and his family and companions.
It my pleasure as the Vice Dean for Student Affairs at the College of Applied Medical Sciences at Majmaah University to welcome you to the agency's website. Praise be to Allah, first and foremost, for the many countless blessings, the most important of which are security and safety and the presence of a rational government that supports its sons and daughters in all sectors.
The Vice Deanship for Female Student Affairs seeks to achieve the strategic goals of the college that stem from the mission, vision, and goals of the university, through the support of the Vice Deanship for undergraduate and postgraduate students in the various departments of the college, where the girls' departments have several specializations, including nursing, physical therapy, radiology, and medical laboratories.
We are also working in the Vice Deanship to create a stimulating work and learning environment for students, faculty members and administrative staff, and we strive to enhance adherence to development and quality standards.
We work to support the community services by directing faculty members and students to participate in various activities through awareness lectures and educational programs, with the presence of specialized staff in all disciplines. We aim to graduate distinguished batches of highly qualified people who are fully prepared to serve their country.
We ask God to grant success and facilitation to all, to preserve our security and stability, and to take our hand for what is good for Islam and Muslims.
Vice Dean for Female Student Affairs
Doctor: Sharifa  Mohamad Mani Alasiry
Vice Dean for Students Affairs
Assistant Professor of Nursing Department
Intensive care and cardiac nursing consultant.