Image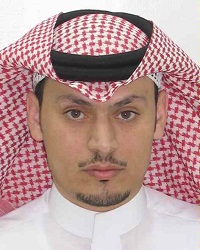 I am honored to collaborate with my colleagues at the college to meet the expectations of officials academically and administratively in line with the university's plans and regulations.
Taking into consideration the importance of creating conducive environment for students, faculty members and staff, the Administrative Development Unit was formed to provide the best services.
The head of administration at the college aspires to serve students, faculty members and staff within his power. There is no doubt that I am delighted to help both faculty members and students in overcoming any obstacle facing them to be optimistic.
I hope the administrative work mechanism at the college is inspirational and on methodological basis that complement the academic work, a result that can't be attained without hard work and cooperation.
Head of Administration 
Mr. Mojel Al-Mojel